SPEAK's New Video

SPEAK 2009 Video

SPEAK on Broadcast Radio

Press Release from Governor Martin O'Malley

Former Governor
Robert Ehrlich

The Maryland Youth
Crisis Hotline
1-800-422-0009

National Suicide
Support Groups

The National Suicide Hotlines

Maryland Suicide Prevention Commission

SPEAK on Facebook




Bev Cobain/Jean Larch 'Dying To Be Free'



Linda Goldman
'Coming Out,
Coming In'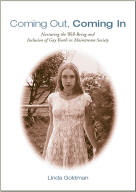 Goldman's Great Answers to Difficult Questions about Sex

Nancy Rappaport
'In Her Wake'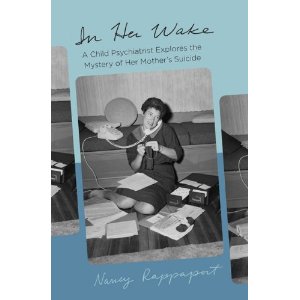 Press Release from Governor Martin O'Malley
Governor O'Malley Creates Suicide Prevention Commission
400 advocates erupt in applause when told the news
Department of Health & Mental Hygiene News Release
Executive Order 01.01.2009.13 - Governor's Commission on Suicide Prevention
BALTIMORE, MD (October 9, 2009) – Governor Martin O'Malley signed an Executive Order on October 7 to create a Maryland Commission on Suicide Prevention, the Department of Health and Mental Hygiene today announced.
The creation of the commission was spurred in part by a suggestion from an advocate, Lisa Hurka Covington of SPEAK, at a Town Meeting held by Governor O'Malley earlier this year. The need was reinforced by Maryland Vital Statistics Administration data that show there were 492 deaths in Maryland attributed to "intentional self-harm," or suicide in 2008. Of this number, 471 suicides were within the adult and older adult populations. Data further show that in the first eight years of this decade (2000-2007) there was an average of five suicide completions in Maryland every four days.
"The tragedy behind each of these deaths is that suicide is largely preventable," Governor O'Malley said. "All too often suicide and its warning signs are rarely discussed or even considered. Most people who complete suicides had contact with a health professional within a year of their death -- and the opportunity to intervene went unnoticed or the intervention was insufficient."
When DHMH Deputy Secretary Renata J. Henry told a group of more than 400 suicide prevention advocates about the new commission at an October 7 Youth Suicide Prevention conference in Baltimore County, a hearty round of applause ensued.
"This commission is not just about youth," Deputy Secretary Henry told the gathering. "It is about people of all ages who may be at risk of suicide, including our returning war veterans."
The 21-member commission will be comprised of members from various state departments, the Legislature and advocacy organizations along with a family member of an individual who completed suicide and a suicide survivor.
The chair of the group, to be appointed by the Governor, will guide the commission's development of a comprehensive, coordinated and strategic plan for suicide prevention, intervention, and post-suicide services across the state – for individuals and their families. The commission will also develop a baseline listing of existing support systems for survivors, those who attempt suicide and their families, as well as promote a coordinated, collaborative and comprehensive effort by local and state agencies to ensure effective and efficient use of the state and local resources allocated to fund the effort.
The commission will produce a two-year plan that establishes priorities and strategies to organize, deliver and fund relevant state services. In doing so, commission members should identify the needs of the general public – as well as the criminal justice population – and identify strategies and priorities established by local jurisdictions. The plan shall be submitted to the Governor by June 1, 2011 and biannually thereafter.
back to news & articles